Purple Balm is a nursing and care provider with a genuine understanding of the challenges faced when seeking care. Established in 2006 by experienced professionals, Purple Balm can help you and your family to get the best care possible at home or within a care centre environment.


Mission
"Our mission is to provide nursing and care staff to service users in the environment of their choice. We recognise the individuality of service users and tailor the service to meet their specific needs. We respect the skills of all staff and recognise our responsibility to assign them for optimal benefit."

Accreditation and Registration
Purple Balm is inspected and accredited by the Care Quality Commission, and you are able to read our latest reports here on the website. We are registered with Devon County Council and are also a member of the Home Care Association.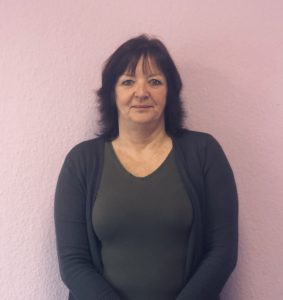 Shona Ankers
Finance Manager
I am the Finance Manager. I am AAT qualified and have 15+ years' experience in the charity sector. I previously worked for EDP Drug and Alcohol services in Exeter and understand how difficult and rewarding it can be working in this field.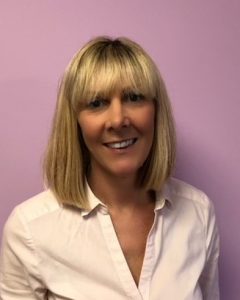 Michelle Steer
Administrative / Finance Assistant
Michelle has over 30 years' experience working in administration and finance – including actuarial assistant valuing life policies and occupational pension schemes. She has also set up her own business, and dealt with everything from ordering PPE to the management of staff including payroll and invoicing and issuing Risk And Method Statements. She also comes with Microsoft Office expertise. Michelle joined us as the finance assistant but now her duties also include HR and general administration.
Sophie Carmody
Clinical & Training Manager
Prior to joining Purple Balm I was a Practice and Community Nurse. I managed long term conditions including diabetes and dementia, infection control, research and tissue viability (wound management). I was a student nurse mentor and taught clinical skills. I gained my MSc in Contemporary Healthcare. Since starting at Purple I have become a first aid instructor, a moving & handling of people and objects instructor, I have completed the train the trainer in the common components of mandatory training. I obtained my level 3 in training & education and am currently studying the level 5. I have a very relaxed inclusive teaching style and welcome your own experiences of working on the front line of your organisation.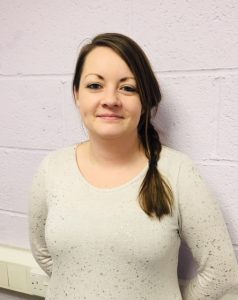 Katy Ankers
Commercial Growth Lead
It is my role to ensure that Purple Balm has a steady growth by ensuring a high level of employee retention and recruitment. Prior to working for Purple Balm I have been an assistant manager of a nightclub, a management assistant of a hire car company, and most recently a legal secretary for a local family law firm. I also have a degree in Business Studies from Exeter University and am currently studying towards a level 3 CIPD Foundation Certificate in Human Resource Practice.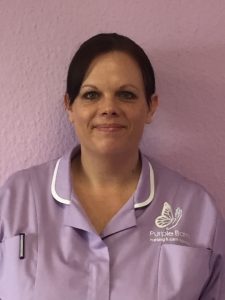 Elna Swart
Office Assistant
Elna has worked in the care industry for 2 years. Prior to joining Purple Balm she worked for a domiciliary care business in Exeter. Working in partnership with other healthcare professionals and using a person-centered approach, with the aim of maximising the independence, well-being and choice of clients. Responsible for ensuring clients are safe and helping them to reach their potential and improve their lives. She has also 16 years of experience in administration working as an administrator at various companies over the years. Elna is very passionate about ensuring high levels of care and customer service.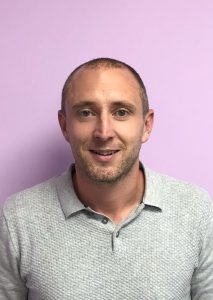 Lee Tobin
Service Manager for Children & Young Adults
Lee has over 6 years experience in care. Starting work in a care home as a support worker, Lee worked his way up the chain to become the Registered Manager. Lee is passionate in ensuring care is delivered to a high standard.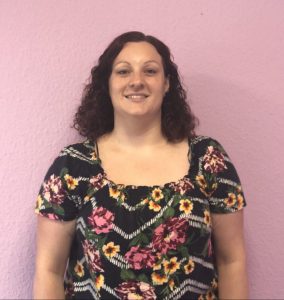 Kat Cox
Registered Manager
I am the new Registered Manager for Exeter & Newton Abbot. I have worked in the care industry for the past seven years in a variety of settings and locations across Devon. I am passionate about providing a high standard of person centred care to each individual we support. I have worked in supported living, home care and most recently residential services. Outside of work I enjoy exercising and teaching Zumba Fitness.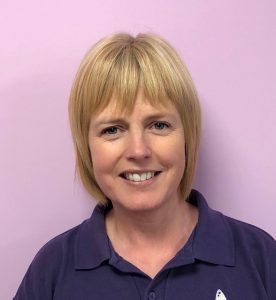 Karin Dyke
Field Care Supervisor
Karin has worked in the care industry for 8+ years. She has an excellent knowledge of care from her previous employment as a carer and as a Field care Supervisor. Karin is passionate about ensuring the best standard of care is provided to our Clients which is achieved through high levels of communication, understanding and on-going monitoring of our care Team.
Caron White
Field Care Co-ordinator
I've been in the care sector for nearly nine years. I've had various job roles within that time including domiciliary and agency care coordinator & recruitment executive. I've also had nearly four years 'hands on' experience in the field, having worked as a domiciliary care worker & care assistant within a care home. I started with Purple Balm manning their out-of-hours telephone line last year, and more recently I have taken a job within the office as care co-ordinator.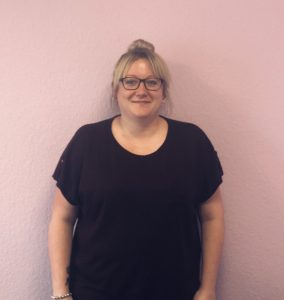 Kate Derrick
Deputy Manager
I am the Deputy Manager of Exeter. I am working towards my NVQ level 5 in Health & Social Care. I have worked in care for the last 13 years. Starting from health care assistant in a residential home, I then moved to the NHS where I gained invaluable experience. As Deputy Manager I strive to ensure a high level of person centered care and to support my team as we develop and grow.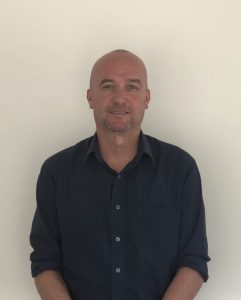 Steve Lawson
Registered Manager
I have worked within the care and support sector for the previous 25 years. In this time I have supported people with various needs, in particular people who have a Learning Disability, autism and associated conditions.
have previously been a Registered Manager in several areas of the UK and was until recently the Nominated Individual for over 10 years for another specialist care provider based in Devon.
My previous experience is predominately within the residential sector in which I have held roles from carer to Managing Director. This has provided me with the experience and insight to understand care delivery at all levels. My key values are to be driven and passionate about ensuring that care is person centred. I understand the importance of supporting and equipping direct carers with the skills and training to achieve this.
I have a diploma in Management and previous experience of delivering training in positive behavioural support and management and previously achieved accreditation via the British Institute for people with Learning Disabilities. I have recently joined the team at Purple Balm in order to extend my experience and knowledge by supporting people in their own homes.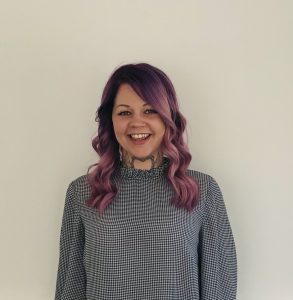 Laura Harding
Field Care Supervisor
I have been working in healthcare for 15 years, in residential care settings. In those 15 years I have completed my NVQ 2 and NVQ 3 as well as various other qualifications and training. In 2017 I completed my degree in health and social welfare.
I enjoy working with all of our clients but have a keen interest in working with clients with varying needs including mental health.
I have carried out many different roles within my career in healthcare, from HCA to registered manager this has equipped me well for working in my current role as field care supervisor.
Becka Lawley
Care Co-Ordinator
I have worked in the health social care sector for 17 years, predominately in a care home setting.
I feel very passionately about working with the elderly and children.
In 2015 I achieved a degree in early childhood studies and a foundation degree in children's workforce. I feel that my experience and knowledge equips me well for my role of care co-ordinator within Purple Balm.
I thrive on learning new skills and enjoy training. I am very experienced within administration and also hold NVQ2 in admin along with a QCF level 3 in Business.