Post updated 15th October 2019
Purple Balm are extremely proud to congratulate Sophie Carmody, Clinical & Training Manager, on being nominated and now becoming a finalist for the South West award for 'workforce development' at the Great British Care Awards.
The Great British Care Awards are a series of regional events throughout the UK and are a celebration of excellence across the care sector. The purpose of the awards are to pay tribute to those individuals who have demonstrated outstanding excellence within their field of work.
The awards are all inclusive, bringing together the statutory, independent and voluntary sectors, as well as unpaid carers; promoting joint working. Working in partnership with care partners and local care associations is at the heart of the initiative; working and linking directly with local managers and networks to further promote the event. You can find out more about the awards here >
Sophie said, "Mainstream secondary education is not for everyone and consequently different people leave school with different attitudes to their future learning. My job is to try and engage people back into and break down any barriers towards learning. I don't believe this can be done with any meaning using online e-learning. Face-to-face training enables discussions, clarity and a connection to the subject matter and other colleagues. Training should not just be a tick box exercise in health & social care it should facilitate best practice by staff to provide outstanding care for our clients and ensure theirs and staff safety."
"The added aspiration is that staff enjoy Gina's and my sessions so much that they look forward to coming back for more! I'm thrilled that we have several staff and already six that want to start their Level 3 in Health and Social Care."
"We are incredibly lucky at Purple Balm that our Managing Director, Christine Sawer, is focused on rewarding and supporting our staff at every opportunity. Having recently become a Mental Health First Aider and trainer we now provide our colleagues and clients with mental health and wellbeing support throughout the Company."
Christine Sawer, said, "We are extremely proud of Sophie and becoming a finalist for this award is well deserved. Sophie has shown extreme dedication and passion within the Company and has supported the team in all their training needs. We wish her luck and look forward to hearing the result soon."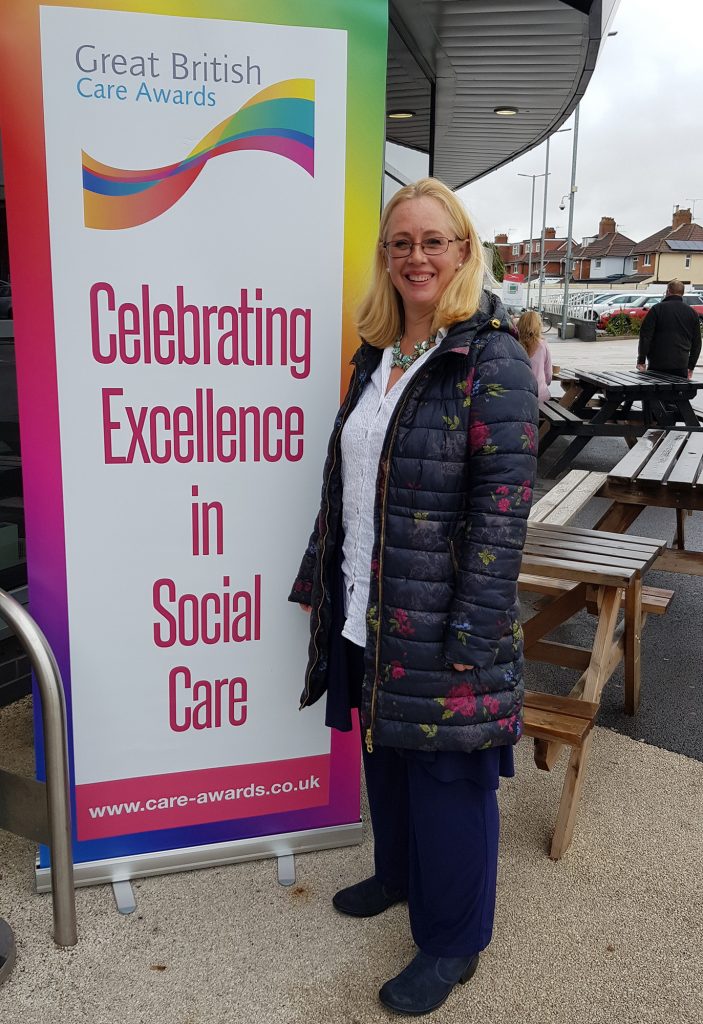 Sophie attended the GBCA finalist interviews on Monday 14th October where the judges asked several questions to each of the four finalists in the 'Workforce Development' category. The winners will be announced on 25th October at the Great British Care Awards and we will update this post accordingly.