Purple Balm is an independent specialist care and support provider established to respond to the needs of people who need care and support in their own home environment. Our services are tailored to meet the needs of elderly people who are physically frail, isolated within their home environment, elderly mentally infirm, younger adults with learning disabilities or a physical disability and people who may need a little extra help to manage their lifestyle.
This care and support is undertaken by our team of highly trained and experienced specialist staff. We provide care and support services to both the public and private sector and those on direct payments.
All the people for whom we care and support will have a full needs assessment undertaken by Purple Balm to enable us to provide a personalised package of care and or support for each individual. A full risk assessment of the individual and their environment will also be carried out.
Purple Balm are a local company with offices in Exeter, Newton Abbot and Plymouth. We supply staff in the Exeter, Mid and East Devon areas, South Devon, North Devon as well as in Somerset and the North of Cornwall.
Purple Balm operates its business 24 hours per day 365 days of the year.
Accreditation and Registration
Purple Balm is inspected and accredited by the Care Quality Commission, and you are able to read our latest reports here on the website. We are registered with Devon County Council and are also a member of the Home Care Association.
Mission

Our mission is to provide nursing and care staff to service users in the environment of their choice. We recognise the individuality of service users and tailor the service to meet their specific needs. We respect the skills of all staff and recognise our responsibility to assign them for optimal benefit.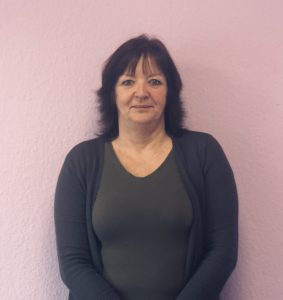 Shona Ankers
Finance Manager
I am the Finance Manager. I am AAT qualified and have 15+ years' experience in the charity sector. I previously worked for EDP Drug and Alcohol services in Exeter and understand how difficult and rewarding it can be working in this field.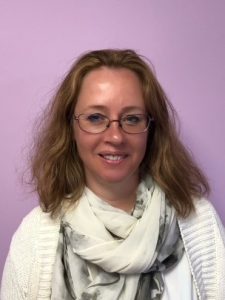 Sophie Carmody
Head of Care &Training
Prior to joining Purple Balm I was a Practice and Community Nurse. I managed long term conditions including diabetes and dementia, infection control, research and tissue viability (wound management). I was a student nurse mentor and taught clinical skills. I gained my MSc in Contemporary Healthcare. Since starting at Purple I have become a first aid instructor, a moving & handling of people and objects instructor, I have completed the train the trainer in the common components of mandatory training. I obtained my level 3 in training & education and am currently studying the level 5. I have a very relaxed inclusive teaching style and welcome your own experiences of working on the front line of your organisation.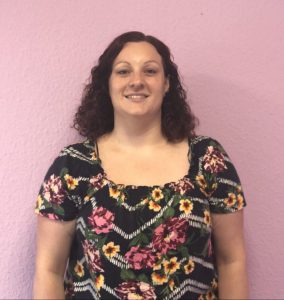 Kat Cox
Registered Manager
I am the Registered Manager for Purple Balm. I have worked in the care industry for the past seven years in a variety of settings and locations across Devon. I am passionate about providing a high standard of person centred care to each individual we support. I have worked in supported living, home care and most recently residential services. Outside of work I enjoy exercising and teaching Zumba Fitness.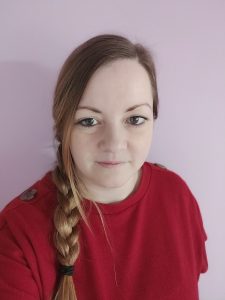 Katy Ankers
Commercial Growth Lead
It is my role to ensure that Purple Balm has a steady growth by ensuring a high level of employee retention and recruitment. Prior to working for Purple Balm I have been an assistant manager of a nightclub, a management assistant of a hire car company, and most recently a legal secretary for a local family law firm. I also have a degree in Business Studies from Exeter University and am currently studying towards a level 3 CIPD Foundation Certificate in Human Resource Practice.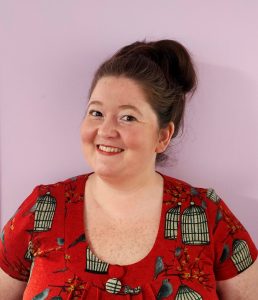 Ellen Henley
Head Office Administrator
I started at Purple Balm in a temporary role at Head office. I fell in love with working in such a great team and working in the health and social care sector so I jumped at the chance when I was offered a permanent role as the Head offer Administrator. I have a degree in Education Studies from Exeter University , I have been a retail manager in the past and my most recent role was as a customer service representative for an Insurance company.
I really enjoy my role at Purple Balm especially speaking to our clients on the phone and being a member of the Purple Balm team.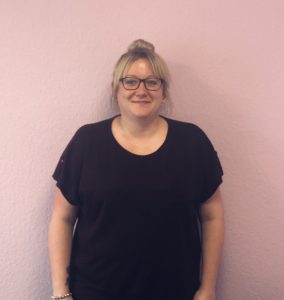 Kate Derrick
Deputy Manager
I am the Deputy Manager of Newton Abbot, Exeter and Plymouth. I am working towards my NVQ level 5 in Health & Social Care. I have worked in care for the last 13 years. Starting from health care assistant in a residential home, I then moved to the NHS where I gained invaluable experience. As Deputy Manager I strive to ensure a high level of person centered care and to support my team as we develop and grow.
Elna Swart
Field Care Supervisor
Elna has worked in the care industry for 2 years. Prior to joining Purple Balm she worked for a domiciliary care business in Exeter. Working in partnership with other healthcare professionals and using a person-centered approach, with the aim of maximising the independence, well-being and choice of clients. Responsible for ensuring clients are safe and helping them to reach their potential and improve their lives. She has also 16 years of experience in administration working as an administrator at various companies over the years. Elna is very passionate about ensuring high levels of care and customer service.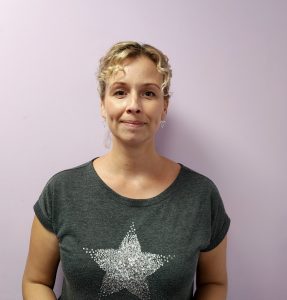 Kathryn Evans
Care Coordinator
Alongside studying for my Advanced GNVQ in Health and Social care, I started working in care at the age of 16 as a part time Care Assistant. Throughout the last 25 years I have worked in a variety of health and social care settings and love the challenges and rewards it brings. I have also achieved NVQ level 4 in Health and Social Care.
As Care Coordinator for Purple Balm, I love being part of a great team who all feel as passionately as I do about delivering an exceptional level of care.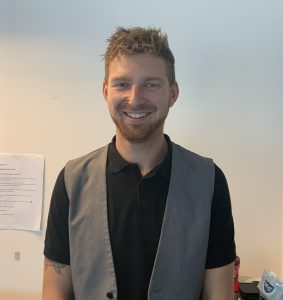 Steve Hodge
Field Care Supervisor
I worked in health care for the last 8 years, covering all backgrounds of care needs including offending behaviours, rehabilitation, autism, mental health and learning difficulties. All in different settlings such as community, residential and secure units.
I started working in a residential home for people with dementia and feel in love with the role and being able to make a difference no matter how small, to see that smile looking back at you makes everything worth it. I am passionate about a person centred approach to all aspects of care needs and discovering new ways to apply knowledge and experience to change someone life for the better.
Outside of work I absolutely love photography and animals. I have a Staffordshire bull terrier and a welsh D cross horse. My animal family will only ever expand.